HOW TO TRAVEL SOLO
A COURSE FOR THE CURIOUS, EMPOWERED WOMAN
This course is for the woman who is ready to take on the world, whatever that may mean to her.
Whether it be for 1 week or 1 year, I've got your method!
Are you a woman with a love for travel, but aren't exactly sure how to do it on your own?
 
Is a fear of being alone holding you back from experiencing other parts of the world?
 
Do money, logistics, or time constraints keep you from taking the next step in your travels?
 
Are you ready to manifest
your next big trip?
 
Do you hope to find your purpose through travel?
 
Would you like some expert guidance as you dream up and plan your next (or your first!) trip?
 
After spending nearly the past two years on the road, I've learned how to overcome my fears and do it all on my own. I've got the method for solo female travel, and I'm so excited to finally share it with you!
TRAVEL SOLO, Your Way
HOW TO TRAVEL SOLO is a course for the empowered woman who is ready to travel on her own, but would like some guidance before stepping on that plane. Whether it's your first weekend getaway in the states, or a year long trip across the globe, this course lays out my complete method for solo female travel. It incorporates a combination of mindset work as well as detailed planning, so we will cover it all!
I know it can be a stigma for women to travel on their own. (It isn't safe. Shouldn't you settle down?) I am here to tell you that solo travel is EMPOWERING AF and YOU can do it too! HOW TO TRAVEL SOLO is a group coaching program designed exclusively for women who are ready to travel on their own but want a bit of guidance before taking the plunge. It's for women who may have dabbled in solo travel but are ready to take it further. It's for women with a LOVE for travel, and would like to use it for personal growth and exploration. This program was created to help you overcome your fears and address anything that is holding you back from getting out there and making it happen. I will take you step by step, showing you how I did it, and how you can do it too.
HOW TO TRAVEL SOLO will provide guidance and support as you get ready to take your next trip...whether it be your very first time traveling solo, or you're planning your biggest trip yet.
So what makes me qualified? Glad you asked! Travel is my greatest passion in life. Here's my story...
In July 2016, I quit my corporate job and bought a one-way ticket to Quito, Ecuador. I had just come out of a divorce and had been playing by someone else's rules for far too long. I wanted to travel, and I wanted to do it my way. It was my first time going solo. Sure, I had traveled before, but I was always with my boyfriend, family, or friends. This was a huge jump for me, but I just knew it was what I needed deep down in my heart.
I went to South America solo, without a plan, and figured out how to do it on my own. I lived off of less than $30/day, and traveled so I could stretch my money for as long as possible. I used public transport and survived a Colombian bus shooting. I volunteered building houses and found free room and board. I made friends. I had lovers. I did it all.
People told me I was crazy to travel solo in Latin America. That it wasn't safe. That I should take a partner.
I completely disagree! It was so much more empowering to learn how to do it all on my own, even while making some mistakes along the way. How else would I ever learn?
Now I'm living the expat life in my dream location, Mexico City...another place I was told I probably shouldn't go. I couldn't be happier here. The city is full of energy and I think it's perfect for me (right now) as a young, single, entrepreneur. I work remotely for myself. I have a project based job where I get paid to travel around Latin America. I am in a completely different space than I was when I took that first trip in July 2016. Solo travel has opened up more doors for me than I ever even knew existed, and I am so grateful for all the experiences I've had along the way.
Now I'm here to share these lessons with YOU!
HOW TO TRAVEL SOLO will provide you with the tools you need to head into your solo travels feeling like a complete badass - empowered, confident, and supported.
Because you deserve to feel fearless and explore the world on your own terms.
Stop living in fear and listening to what everyone else "thinks" you should do. I'm here to tell you that YOU should do you!
During this self-study course, you will receive the following content up front:
3 comprehensive pre-recorded online modules ($197 value)
Mindset: Identify Your Why
What is driving you to travel? Start to get clear on what kind of trip you want to take next, while uncovering any fears or limiting beliefs that may be holding you back. I'll take you through mine and give concrete examples of how to let that sh*t go.
Planning 101: The Ins & Outs of Solo Travel
My complete method for female solo travel (planning vs. going with the flow, safety, travel hacks, meeting people on the road, and more). Plus, I'll share some of my favorite spots for solo female travelers!
Money: Budgeting and Manifesting
How to budget, manifest, and monetize your travels. We'll tie it all together as you continue to design your dream trip!
3 video guided meditations to help you tap into your desires, release blocks, and step into your ultimate travel vision ($57 value)
1 "Girl's Guide to Packing Light" - the ultimate packing guide for backpacker or luxury travel ($19 value)
1 budgeting worksheet with tips on saving, selling, and simplifying ($11 value)
VIP COACHING BONUS: If you sign up for the VIP Coaching option, I will guide you through the content and provide customized travel advice and coaching geared to your specific trip! This package includes 4 50 minute one-on-one coaching sessions ($800 value)
This course is for you if...
You are A WOMAN THAT IS CURIOUS ABOUT TRAVELING SOLO
You want GUIDANCE and support as you plan your trip
You want tips for how to handle being a solo female traveler on the road
YOU WANT TO ENGAGE WITH OTHER BADASS WOMEN LOOKING TO SOLO TRAVEL

If you are reading this and feel yourself getting super excited,
then this program is definitely for you! Don't let your fears hold you back any longer!
FREQUENTLY ASKED QUESTIONS
When does it start?
You are enrolling in the self-study version of the course, which means you will receive access to all the content up front! The course is yours to keep forever, so you can go through the material at your own pace and refer back to it as you plan your ultimate dream travels. (I'm sure there will be many trips in your future!)
Do you offer a payment plan?
I do not offer a payment plan for the self-study course, but please email me if you have any concerns.
Do you guarantee results?
If you show up, stay committed, and put in the work, I'm confident you will take away tools that will help you in your solo travel endeavors! Where you take them is up to you. (Please note, per industry standards, there are no refunds on this downloadable course.)
What if I want more?
If you would like more direct access to me, we can put together a customized one on one coaching package to go alongside this course! I will guide you, answer any questions, and provide exclusive 1:1 coaching support.
Plus...If I launch this course as a group coaching option again in the future, you will also have the opportunity to participate in the group coaching sessions for no extra cost! (You're getting in at an incredible price point right now!)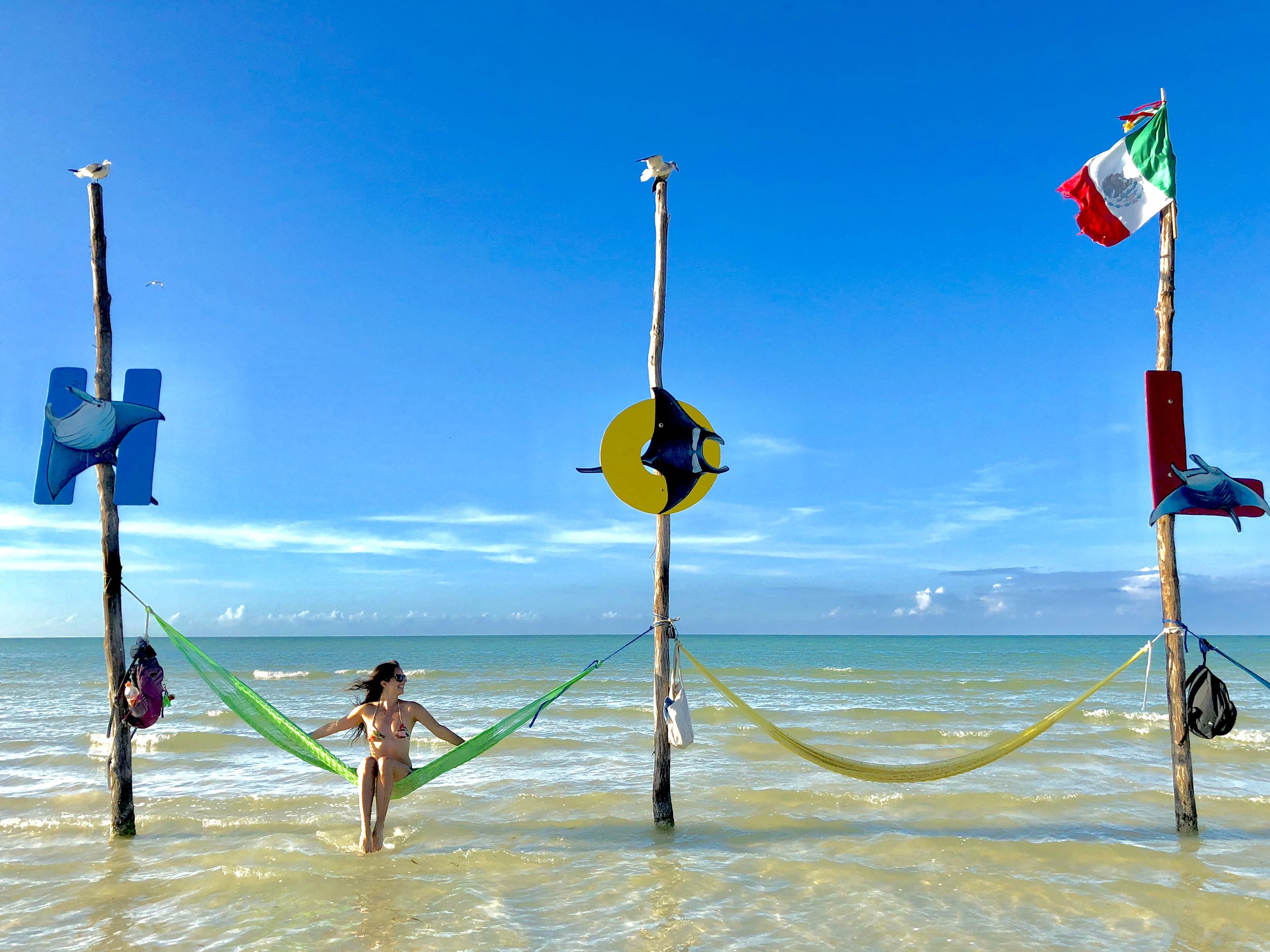 Are you ready to increase your confidence and get out there and explore the world? I've got your back! If solo travel is something you've dreamed of, or if you're ready to incorporate more of it in your life, then this course is for YOU. I would be honored to guide you through the process and support you as you get ready to take your dream trip! You deserve this!! I'll see you on the road.
xo Asia Dawn
Still have questions on coaching or the course? I am here for you!
Where in the world do you want to go today?
Sending you love from Mexico City!
xo
Asia Dawn